The Deck offers stunning views of the Hebridean panorama as you sit at the waterside and relax.
Look across to Vatersay beach and the magical Kisimul Castle in the bay.
Make sure to visit our unique coffee stop.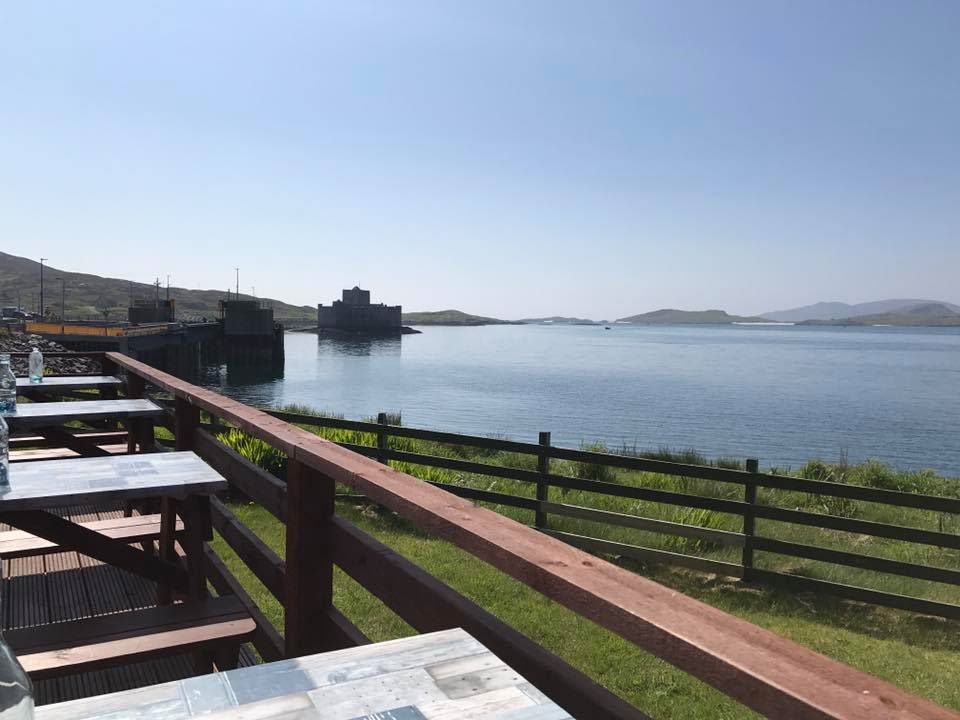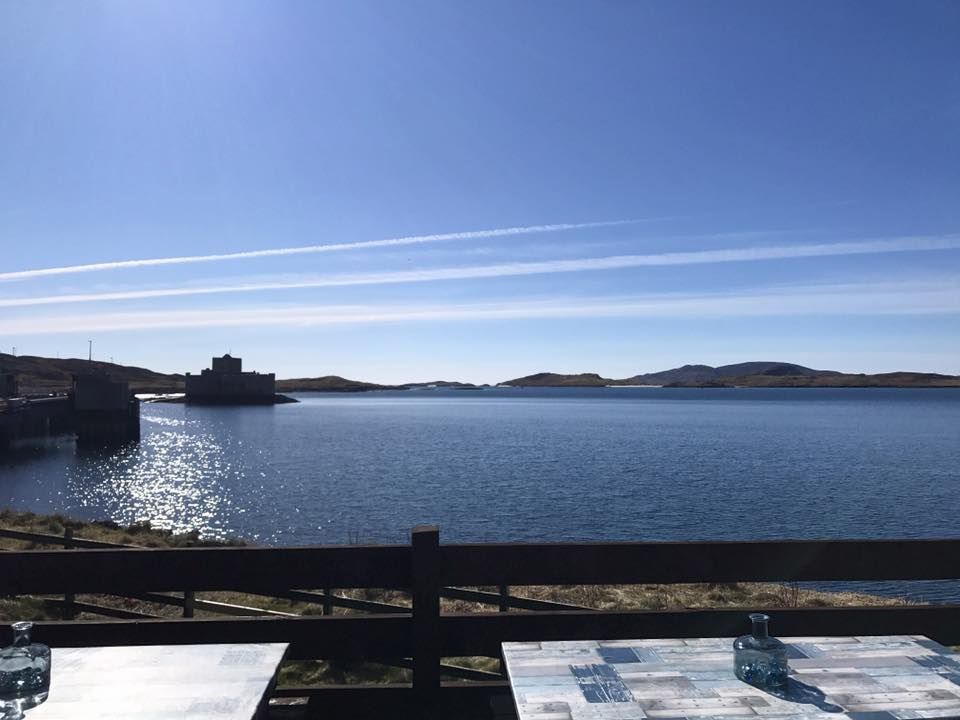 Local produce at its very best at The Deck!
We have a large and varied selection of freshly baked scones, cakes, sweet treats
and other mouth-watering delights, all made daily on the premises.
Fresh local seafood to choose from when available.
Menu includes speciality sandwiches, salads, burgers, hot dogs, pizza and much more.
Variety of herbal teas, coffee, milkshakes and chilled beverages.