Courtesy room boxes for B&Bs and Hotels
Pillow Boxes/Favours
Show your guests how much you value their business.
Add a touch of class to your establishment or event with our tasteful boxes.
Each one contains two squares of freshly made Hebridean Toffee wrapped in airtight packaging which will keep fresh for 6 months.
Your pillow boxes/favours will have a label on the underside with your establishment name with your compliments.
Click here to view labels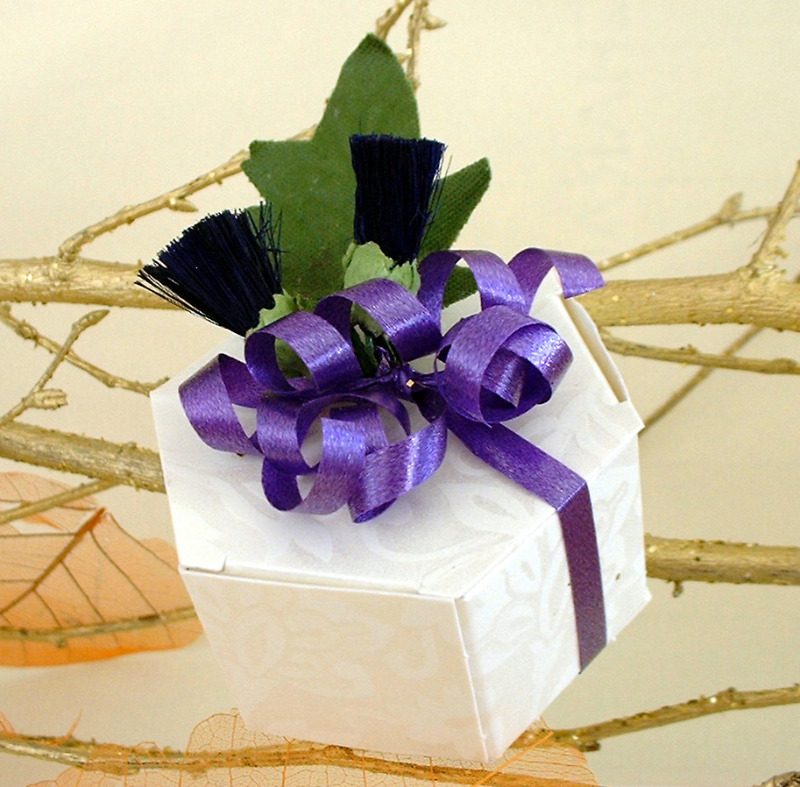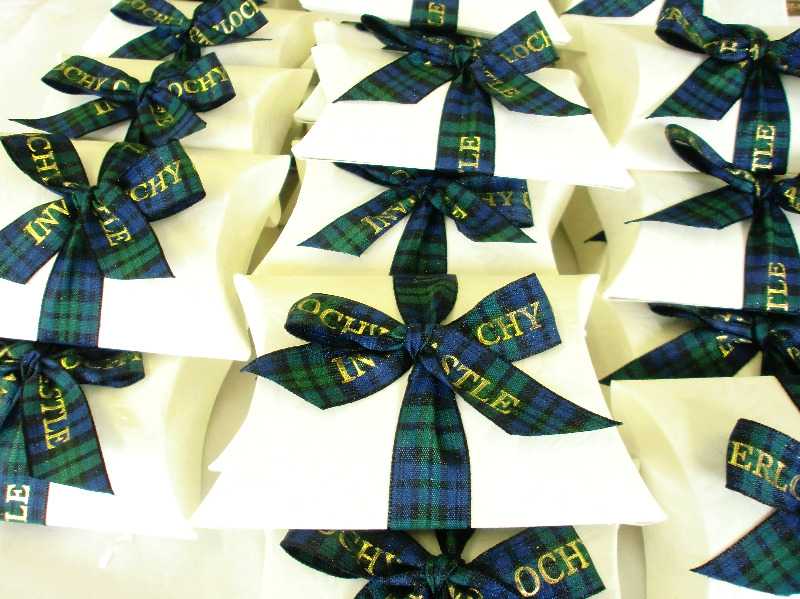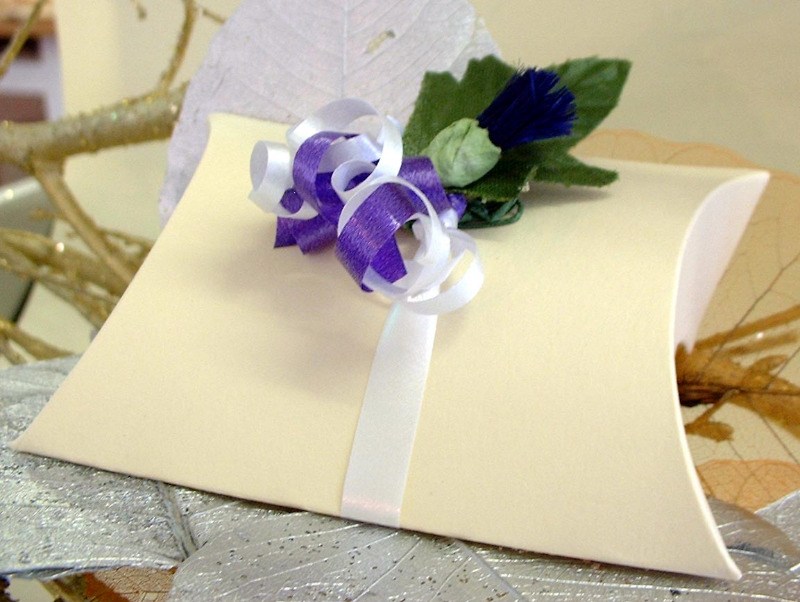 We will suit your colour scheme or theme and there is no minimum order.
Hebridean Toffee were the first company to incorporate Scottish tablet into their wedding favours
We offer a large range of wedding favours with no minimum order to suit your bridal colour scheme
or theme and included is a personalised label on the base of each favour with the bride and grooms'
names and the date of the wedding as a memento of your big day. Each favour contains 2 squares of freshly made Hebridean Toffee Tablet with a 6 months shelf-life. With prices starting at £1.50 each, we are confident that we can find a style to suit any budget.
With such an important occasion as a wedding, we prefer to speak to you personally when arranging your favour design so please call us on 01871 810 898 and speak to Jannette or Kristie who will be personally responsible for making your favours by hand and will advise and inform you on your chosen style or colour scheme to make sure your favours are exactly as you want them.You can also Click here to email an enquiry
Only a small selection is displayed above as we custom tailor each order to your requirements.
We hold a large stock of ribbon and adornments. We will also source ribbons and boxes for you
if we don't have a particular style or colour in stock.
Click here to read customer's comments
Your favours will be made, inspected and shipped in plenty of time
for your big day, giving you one less thing to worry about!